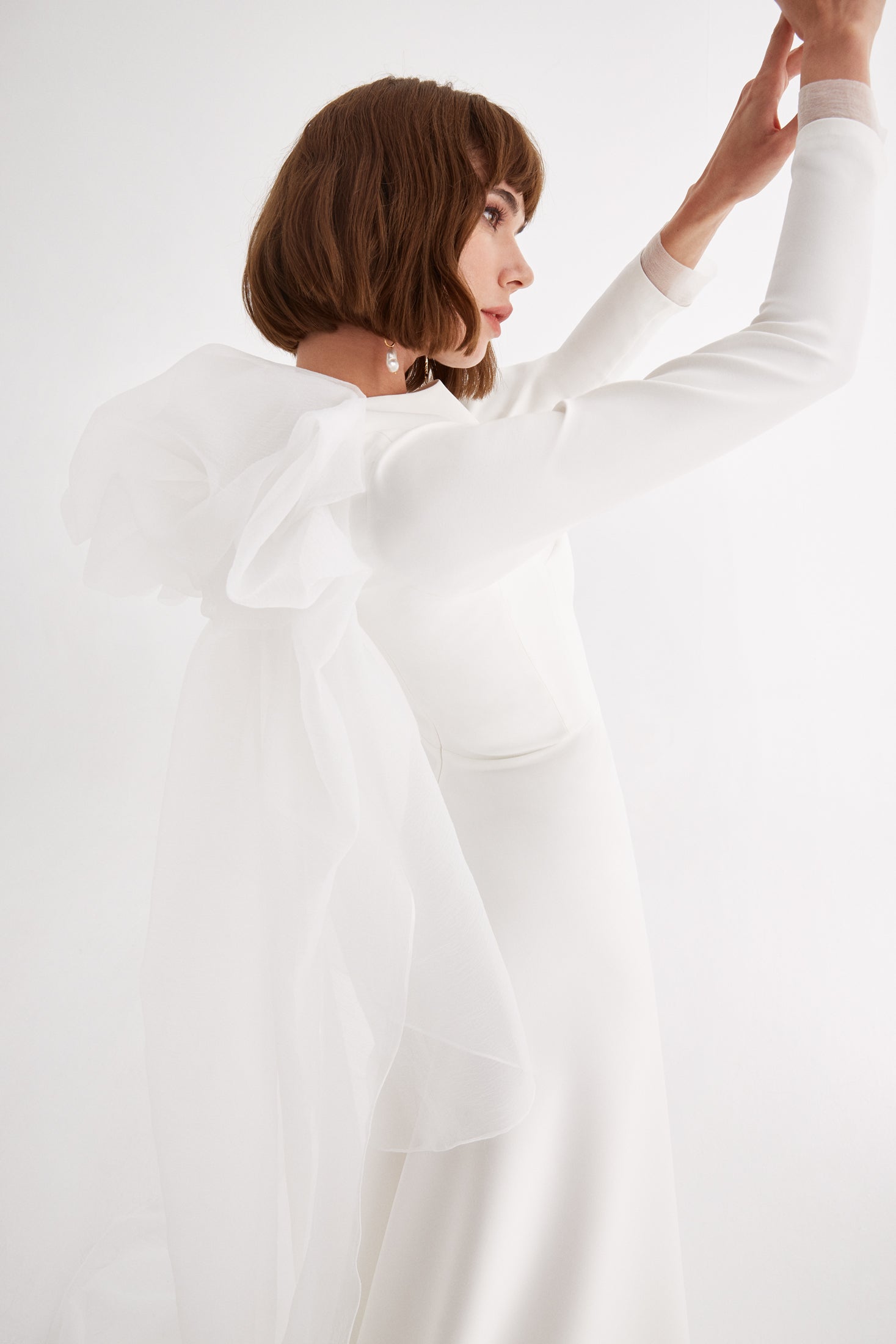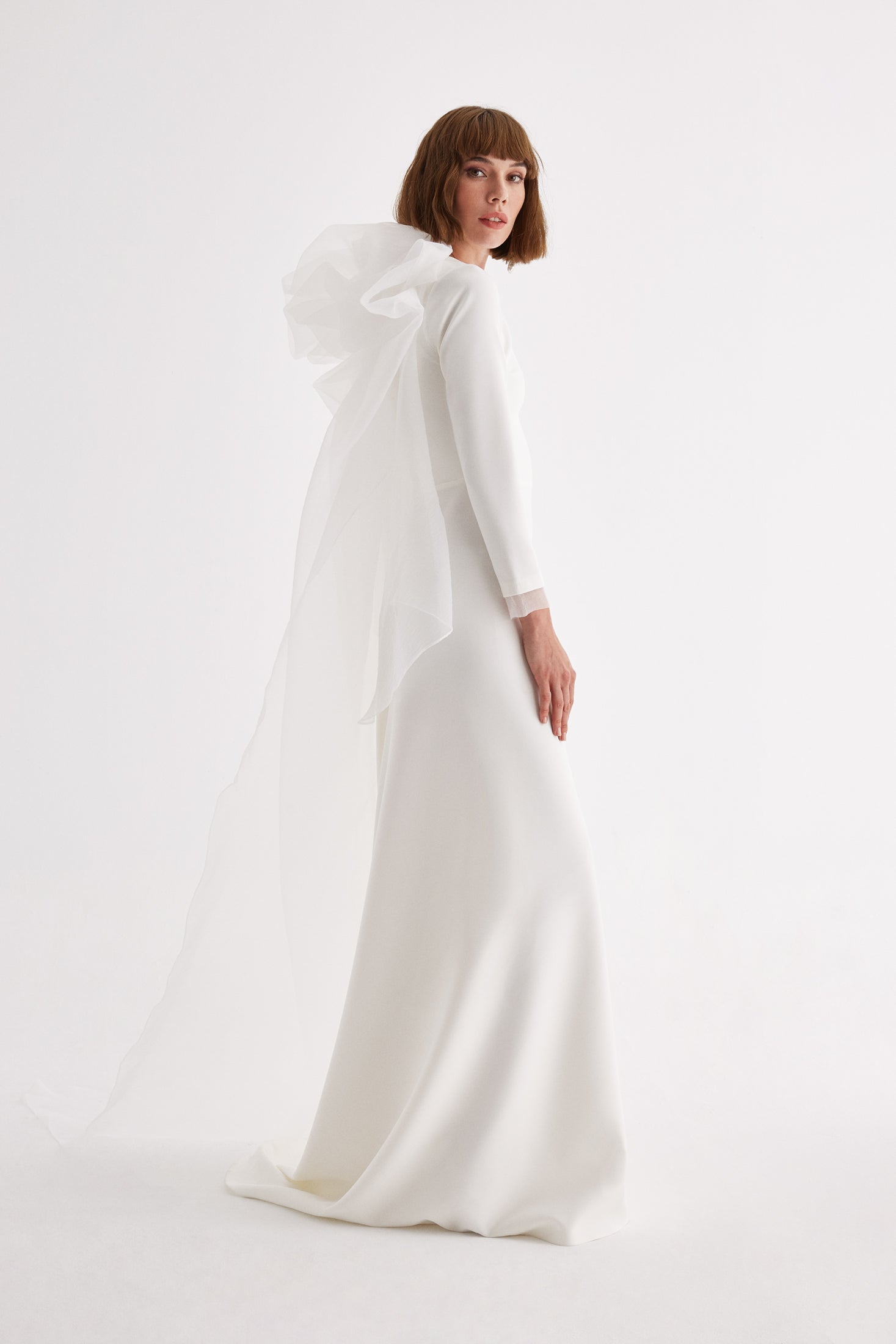 (Shipping fees and local customs & duties may apply for international shipments.)
ONLY ONE LEFT on SAMPLE SALE!
Pixie is a simple bicycle neck gown in crepe with a removable tail, on the back, made of organza.
This dress is made-to-order, which means that it is made especially for you, based on our standard sizes as shown in the images.
If you would like to adapt perfectly to your measurements please contact us directly in the chat box below or e-mail your measurements with your name and order # at info@begumbdh.com and we'd be happy to assist you.
Find out more about our Delivery, Return & Exchanges guidelines.
Size Chart
How To Measure Yourself
Size & Fit
Details & Care

 

Size

 FR

34

36

38

40

42

44

 

Size

 UK
6
8
10
12
14
16
 

Bust
cm
82
86
90
94
98
102
 
inch
32
34
35,5
37
38,5
40
 

Waist
cm
63
67
71
75
79
83
 
inch
25
26,5
28
29,5
31
32,5
 

Hip
cm
88
92
96
100
104
108
 
inch
34,5
36
38
39,5
41
42,5
1.75 cm
Bust: 86 cm
Waist: 61 cm
Hips: 89 cm
The model is wearing size 36
SHELL: LYCRA CREPE 95% Polyester 5% Lycra
CRINKLE ORGANZA: 100% Polyester 
LINING: 97% Polyester 3% Lycra
Made in Turkey
DRY CLEAN ONLY
Size Chart
 

Size

 FR

34

36

38

40

42

44

 

Size

 UK
6
8
10
12
14
16
 

Bust
cm
82
86
90
94
98
102
 
inch
32
34
35,5
37
38,5
40
 

Waist
cm
63
67
71
75
79
83
 
inch
25
26,5
28
29,5
31
32,5
 

Hip
cm
88
92
96
100
104
108
 
inch
34,5
36
38
39,5
41
42,5
How To Measure Yourself
Size & Fit
1.75 cm
Bust: 86 cm
Waist: 61 cm
Hips: 89 cm
The model is wearing size 36
Details & Care

SHELL: LYCRA CREPE 95% Polyester 5% Lycra
CRINKLE ORGANZA: 100% Polyester 
LINING: 97% Polyester 3% Lycra
Made in Turkey
DRY CLEAN ONLY
PIXIE